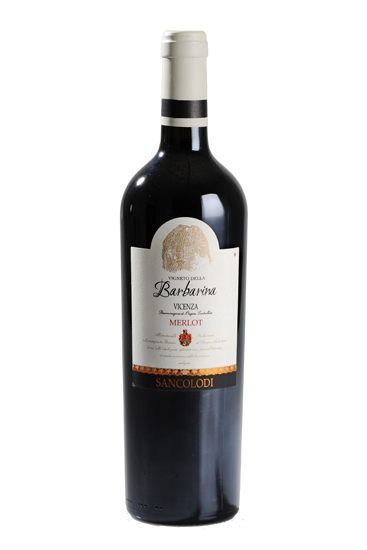 Production area : This DOC wine is the product of the area between Bassano del Grappa and Asolo in the "Misquile" territory where there is an old airfield near Palazzo Comello, also known as "Barbarina".
Altitude: 117 metres above sea level
Type of Terrain: The terrain alternates sand and silt, which often mix.
Training system:  Guyot
Harvest:  Last ten days of September
Production method: A crusher-destemmer is used and maceration lasts about 10 days.
Maturation:Stainless-steel INOX tanks, 2,000-litre oak barrels and in bottles.
Sensory characteristics: A beautiful red that paints the glass with its vivid ruby shade.
To the nose, it is intense with hints of raspberry, red currant and blackberry followed by spicy scents like tobacco, white pepper and vanilla. In the mouth, it has great depth, is robust and extremely velvety and young.
Food pairing: This is a harmonious wine to be rediscovered and paired with refined meat and game dishes.
Service temperature:18-20°C (64-68° F)

Technical Data:
Alcohol content: 13% by volume
Acidity: 5.5 g/lt.
Total Dry Extract: 31.80 g/lt.